Your accommodation in Gemünd – Eifel at your fingertips
Choose your temporary home!
Sixty-eight times individual, 68 times special, 68 times comfortable – these are the apartments of your accommodation in Gemünd-Eifel. After an eventful day in the national park, you can plop onto your bed, sink your head into your pillow, and stretch out wide. "Wonderful!" you say with a sigh of contentment. Rest assured, you will feel at home in your private holiday retreat!
As individual as you are! Choose your personal favorite from our large selection of individual apartments: You decide which features are important to you and so you find your personal favorite room. Your wishes are the focus and not what is predetermined by a classic category. With us you choose your perfect vacation home, only here or directly with us.
How about a view and a balcony? Or after a long walk, would you like to be close to the sauna? Perhaps you particularly value an open kitchen in your holiday home?
Which is your preferred holiday apartment in Gemünd?
At your accommodation in Gemünd-Eifel, you can choose your perfect match: Whether you are travelling alone, as a couple, with the whole family, or with your best friends – we have the ideal retreat for you in store. We are delighted to be able to show you our homeland. You will love the region around the Eifel National Park!
Beautiful view and balcony? Close to sauna and fitness? Separate kitchen or rather open-plan for cooking with friends? Large maisonette over two floors or an extra quiet apartment? Both? You decide! You do not know? That's fine too, let us suggest something to you, directly online or from us.
Your accommodation in Gemünd-Eifel with everything you need
All our apartments have fully equipped kitchens (kitchenettes) and all the necessary kitchen utensils to cook your favourite dishes. You will definitely not be bored during your holiday in the Eifel region – not even in your apartment: free Wi-Fi, flat-screen TVs with satellite reception, a collection of games, and more ensure the best entertainment in your accommodation in Gemünd-Eifel.
from
€60.00
per night and apartment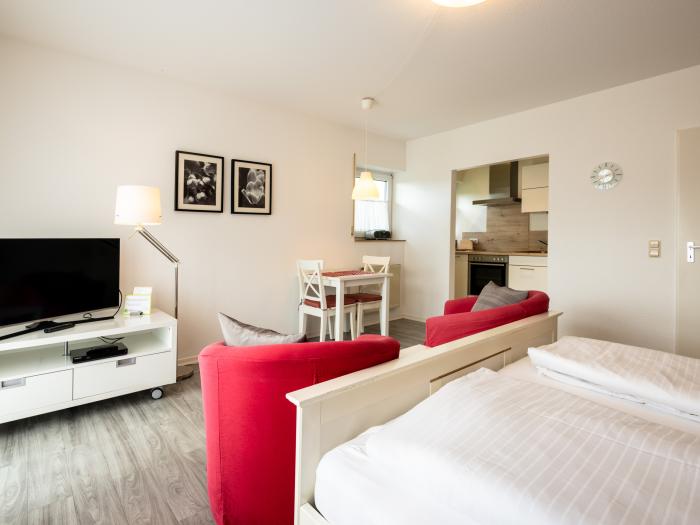 from
€70.00
per night and apartment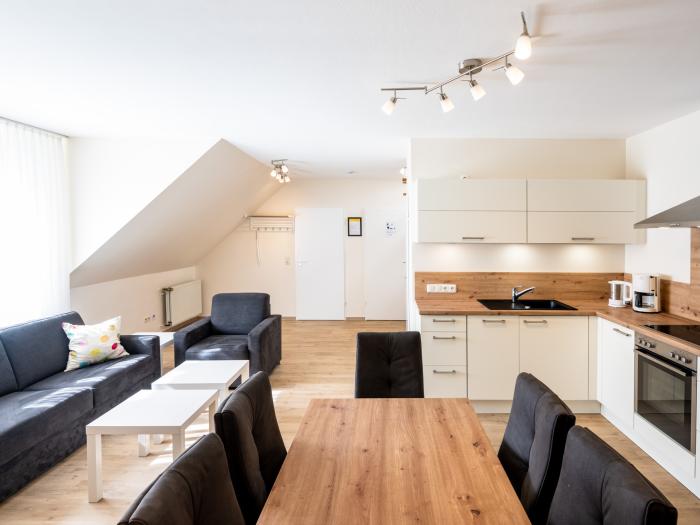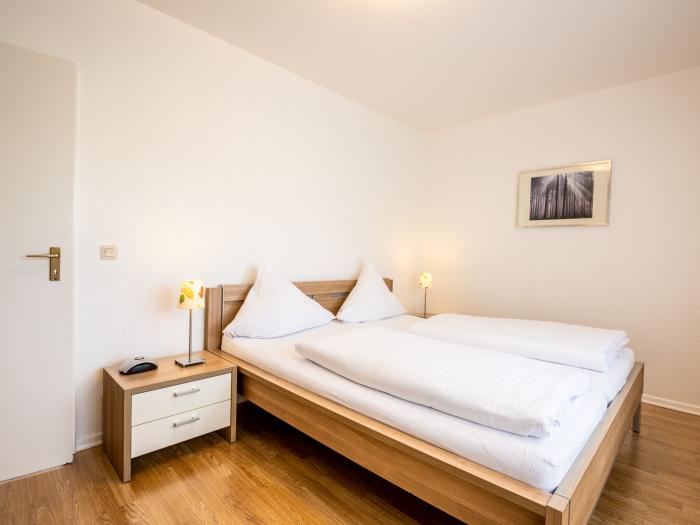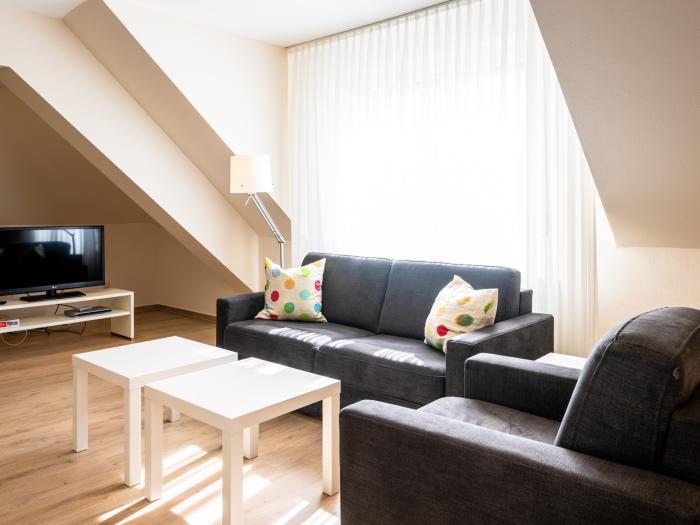 Apartment with two bedrooms
from
€90.00
per night and apartment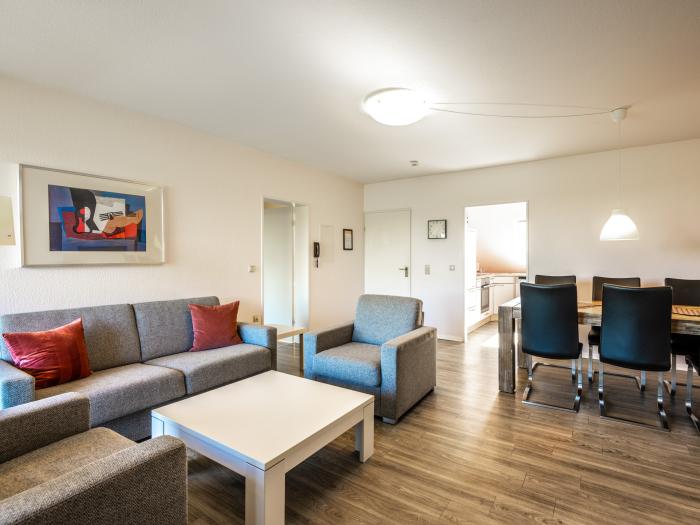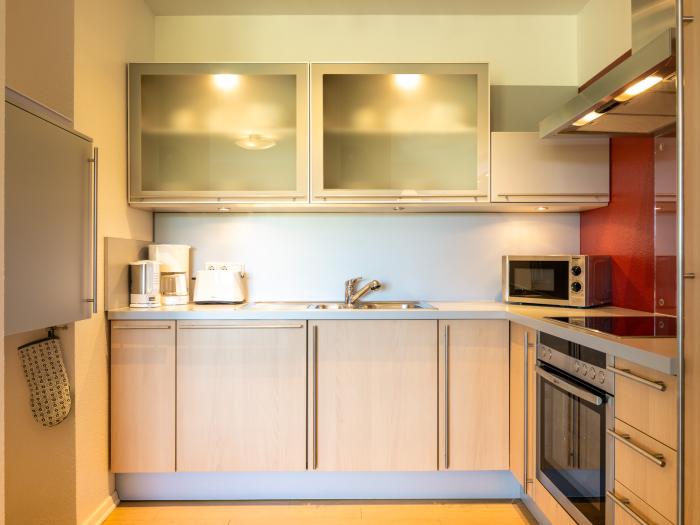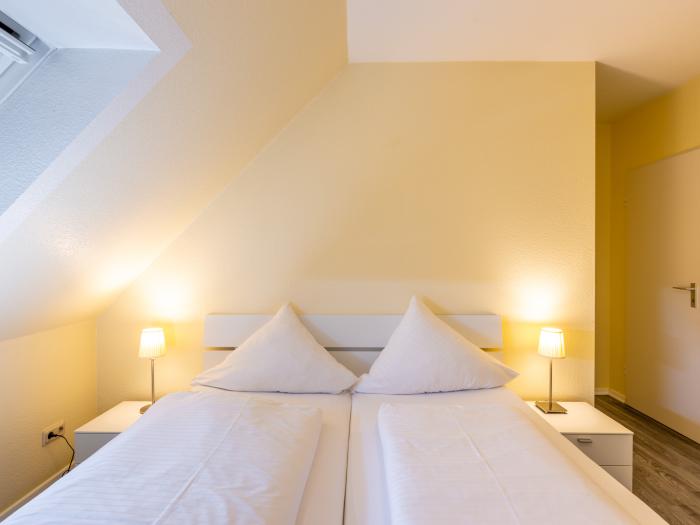 The inside scoop from your holiday home in Gemünd-Eifel
Narzissenwiese (daffodil meadow)
Schwalbennest (swallow's nest)
Living spaces that feel like the cosy nest of the famous migratory bird: the swallow. Welcome to your very own swallow's nest. Feeling good has never been easier!