Your accommodation in Gemünd – Eifel at your fingertips
Choose your temporary home!
Sixty-eight times individual, 68 times special, 68 times comfortable – these are the apartments of your accommodation in Gemünd-Eifel. After an eventful day in the national park, you can plop onto your bed, sink your head into your pillow, and stretch out wide. "Wonderful!" you say with a sigh of contentment. Rest assured, you will feel at home in your private holiday retreat!
As individual as you are! Choose your personal favorite from our large selection of individual apartments: You decide which features are important to you and so you find your personal favorite room. Your wishes are the focus and not what is predetermined by a classic category. Soon you will choose your perfect vacation home, only here or directly with us. Stay tuned!
Your personal favorite room, your choice:
Double bed, box spring bed, single beds? Separate kitchen or rather open-plan-kitchen?
Maisonette? Or rather without steps?
Bathtub or shower? Extra toilet or separate? You choose!
Panoramic view of the national park? Or would you prefer the bathtub? Or both?
Always included:
Fully equipped kitchen incl. refrigerator, oven, stove, microwave, kettle, kitchen utensils, cupboard, toaster, coffee maker.
Free WLAN, SAT flat screen TV, telephone, safe, DVD player, CD player, iron
At the Ferienpark, you can look forward to:
Relaxation in the small wellness world with a sauna and a relaxation room
Workouts in the fitness room
A mini-library and DVD rental
A playroom with small library, foosball, and table tennis
Free parking
A bike cellar
On request, we can provide you with a travel cot and a high chair free of charge
from
€50.00
per night and apartment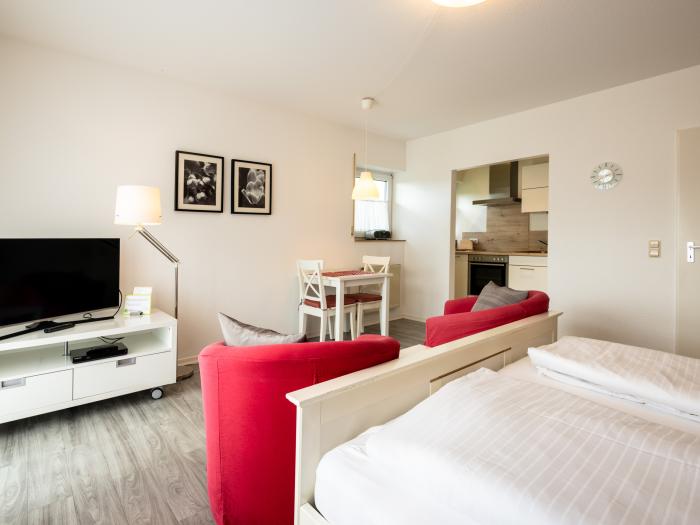 from
€60.00
per night and apartment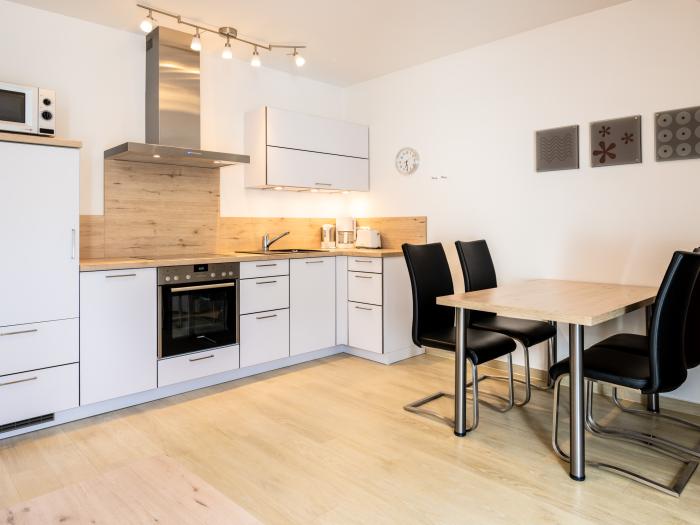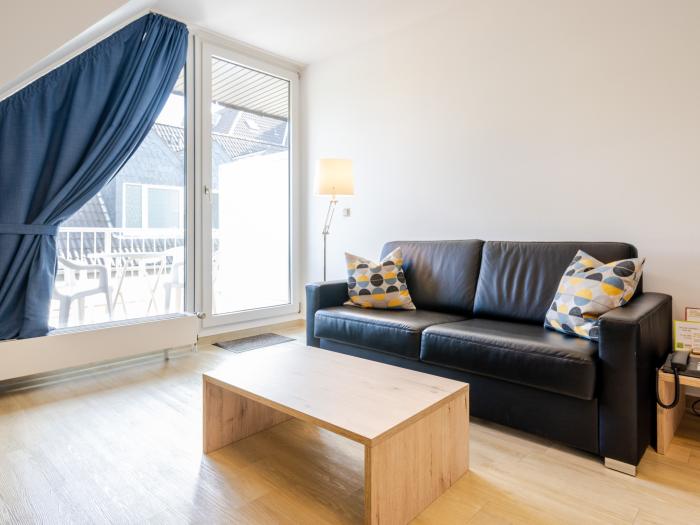 from
€70.00
per night and apartment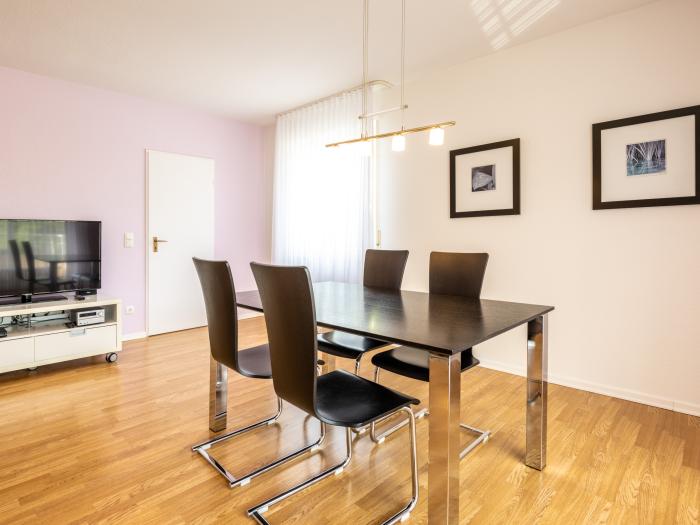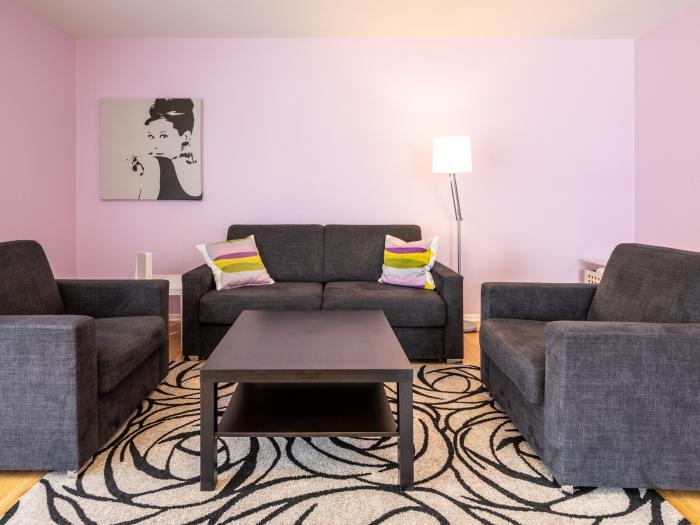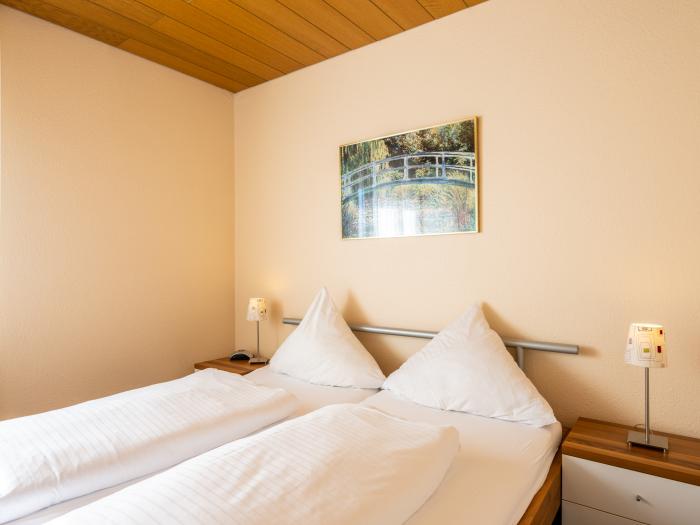 from
€90.00
per night and apartment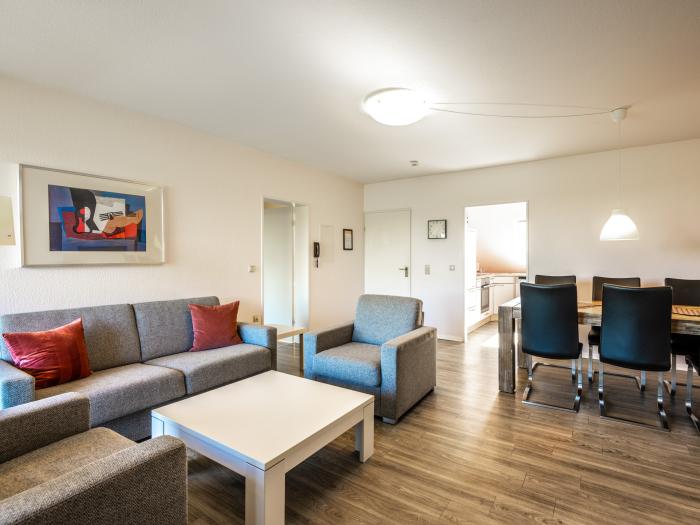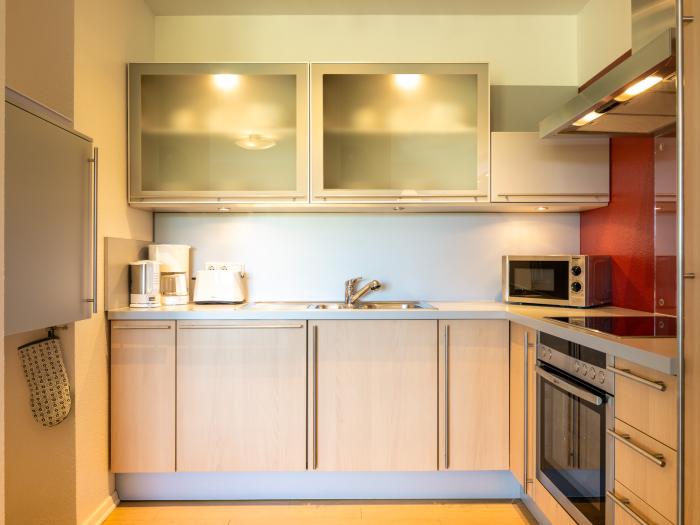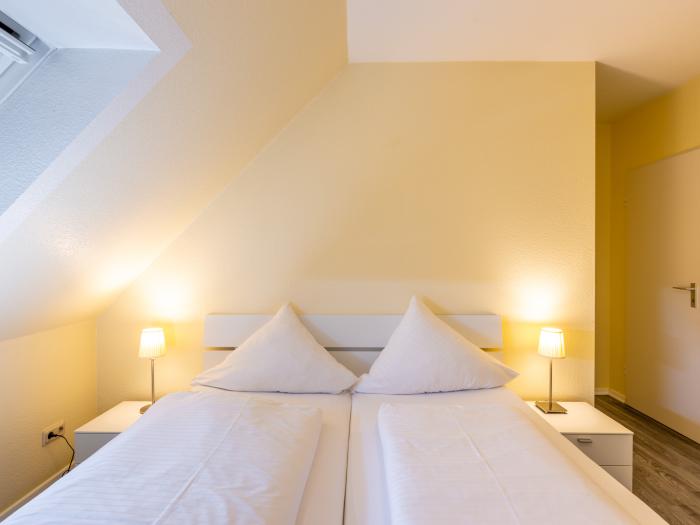 Which is your preferred holiday apartment in Gemünd?
At your accommodation in Gemünd-Eifel, you can choose between five different apartment categories: Whether you are travelling alone, as a couple, with the whole family, or with your best friends – we have the ideal retreat for you in store. We are delighted to be able to show you our homeland. You will love the region around the Eifel National Park!
Your accommodation in Gemünd-Eifel with everything you need
All our apartments have fully equipped kitchens (kitchenettes) and all the necessary kitchen utensils to cook your favourite dishes. You will definitely not be bored during your holiday in the Eifel region – not even in your apartment: free Wi-Fi, flat-screen TVs with satellite reception, a collection of games, and more ensure the best entertainment in your accommodation in Gemünd-Eifel.
The inside scoop from your holiday home in Gemünd-Eifel
Narzissenwiese (daffodil meadow)
A blooming sea of daffodils charms our region during the blossoming period from mid-April to early May – you have to experience it for yourself. Of course, the best place to do so is in your accommodation in Gemünd-Eifel!
Schwalbennest (swallow's nest)
Living spaces that feel like the cosy nest of the famous migratory bird: the swallow. Welcome to your very own swallow's nest. Feeling good has never been easier!
Beautiful living spaces – some with a view of the national park centre of the same name with its turbulent history. Today, Vogelsang is known as a place of remembrance that stands for tolerance, diversity, and peaceful coexistence.
Pure nature as far as the eye can see: Welcome to your apartment with a view. What is certainly within sight? The beech tree! So that it can reassert its natural dominance, 75% of the national park remains completely untouched.
The golden-yellow blossoms of the broom shrub, also called "Eifelgold", are bright and make the valley slopes of the Eifel glow. A certain zest for life is palpable in our largest holiday apartments; you'll see!