There once was a holiday home in the Eifel region...
... right outside the national park, surrounded by wooded hills, clear lakes, and darling villages. For 30 years, the Gemünder Ferienpark Salzberg has offered space to unwind and enjoy the most beautiful time of year: your holiday. In comfortable, modern, and well-equipped accommodations, you can leave the hustle and bustle of everyday life behind you in idyllic surroundings. Your temporary home is waiting for you – look forward to relaxing in the midst of nature!
m to the Eifel National Park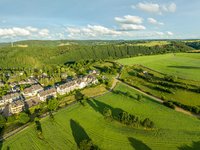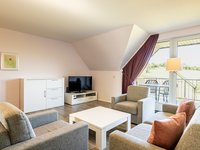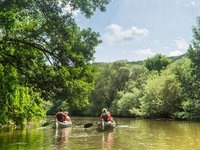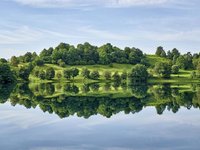 What else can I look forward to at the Ferienpark?
In addition to relaxation in the sauna and workouts in the fitness room, you can look forward to a mini-library, DVD rental, parking directly at the Ferienpark, a playroom with small library, foosball, and table tennis, a bike cellar, and caring staff who are always ready to help.
We love what we do – and that's something you can feel
We are a well-coordinated team and are committed to fostering a friendly atmosphere. We are always willing to listen and meet each other at eye level – both among ourselves and with you. Together, we fill our Ferienpark with life and love. We can hardly wait to share the Eifel region and all its beauty with you!
The resort is super clean, and the staff is professional and extremely helpful.
- Adrienne F., Tripadvisor -